This is a Hout Bay party
So I'm at a friends birthday party who I find sexually erotic and delicious extremely gorgeous, and it was a combined party with her friend who is also an absolute belter. We're at their Hout Bay "house", but it's more like a middle sized country. Apparently they even had to have their own election, choosing a president, mayor and all that stuff. They pump oil, grow vegetables, deal in slave labour and laugh at the poor, so it's basically you're regular first world vibe right there.
I'm just chilling, leaning slightly forward, bum out, throwing out the vibe (Oh cool story — I never came right, WHAT a surprise!) at the fire and wondering how on earth everyone at the party just happened to be professional models, when two guys just kind of lose all composure at the fire and pass out. And what do we do when people pass out?
Normally we'd draw dicks on them in permanent marker, but we didn't have permanent marker. So we built a braai on them.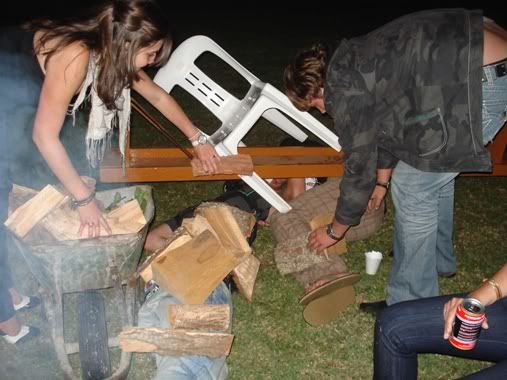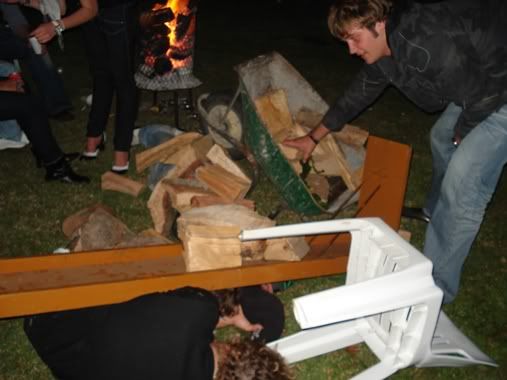 Then threw a bench on top of them.
Oh…and the wheel barrow.
Success!
You must remember now that during this whole time they didn't wake up. I'm not sure how they are, I just kind of left after that.
But really whaaaaaaaaaaa ha ha ha! How funny is that?
That's the sort of thing though that happens in The Republic of Wood Bay, so while you might think "wow", everyone in Wood Bay doesn't even bat an eyelid.
Wood Bay is characterised by massive spliffs and a chilled vibe. You'd be crazy not to have a dos with a wheel barrow on you!
SICK TIMES!
So yeah, that's basically what I do for a living. I guess someone has to do it!
(Oh yeah and to the angel in the photo, add me on Facebook, I think it's your boyfriend we need to tag in the photos…It is VITAL that this reaches Facebook)
Sean Lloyd
Editor