The 2009 SA Blog Awards
Finally, I write on it! I decided to leave it late as I was waiting for more pictures to surface on the internet, but alas, none did. So I chose one, a special one.
I arrived at Chevelle in Cape Town on Friday night for the Annual SA Blog Awards, and I was there like right on time and so it was quite empty. Prior to the event the geeks were busy html'ing themselves while the rockstars (Nash, me, Seth, Shaun) were stumbling around our meth kitchens, trying to hide everything before the cops did a raid. I was also having sex with three Brazilian chicks and understandably didn't have much time to fit in vast amounts of narcotic use.
I bust in Chevelles door, awaiting my grand reception and the barman offered me a drink.
"Do you know who I am…punk…?" I thought in my head, realising in my head that this would sound lame if I actually said it.
Funny enough, I'd actually never met Shaun and Nash in "real life" To those of you unaware, this thing you're reading me on is not in fact real. What I talk about is real, but the actual internet is not like a living thing. It's just all geek coding and electricity, that's it.
I expected to be the tallest guy there, but Shaun quite clearly beat me, but thankfully I have an immense piece. Shaun has a girlfriend. Damn it — I still lose.
Nash had me pissing my 3 grand jeans when he found a piece of plastic in his drink. For a second when he pulled it out I actually thought it was a condom and was about to tactile vomit all over the bar lady. I kept it in while Nash tried to get a free drink for this inconvenience. Make no mistake, it's not because he has no money that he wanted the free drink, it was merely for inconveniencing his time, which is worth about R100 a minute. Probably more. We all live in Constantia anyway.
Crisis, I've never seen a bar lady being so ice cold. People were trying t put their drinks in her, thinking that she was an ice bucket. Cold…
It turns out she was some sort of robot as we couldn't get a word out of her mouth. The geeks must have coded her wrong. I bet they have an inside joke where they coded her for "sex and dishwashing", nice one buggers, top quality humour!
The awards went on as Seth loomed behind us, committing dirty deeds on all of us that had me immediately admitted to ICU. Smashing six awards into his deep pockets, he left a trail of carnage as we all wondered how much it costs to get a hit on someones life.
Probably like three grand to kill him, the blogging world will mourn him for a few months and then the rest of us will take over. We could kill him…if we can get past Mavis.
Chevelle was by far a better choice than UCT for obvious reasons. It is in town so it's easy to score drugs from that dude outside that office building. Drugs are especially useful when you don't win an award. I've only been to two SA Blog Awards, but this year was SO much better than last year, and I think as SA blogging grows, it's only going to get bigger and better, but it was stellar this year. There were even girls, which in coding terms is like coding Tiger for Mac. It's the Holy Grail, and you'll crack off to it for months.
Check these belters: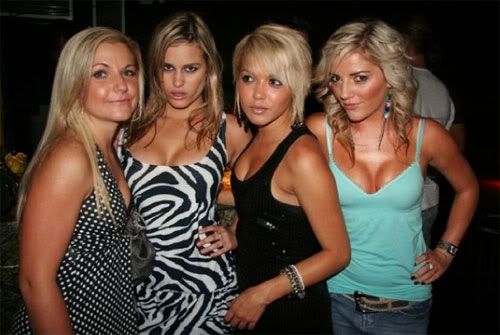 Random group of SEO specialists. HATING the zebra!
And…thanks to everyone, all of you, for voting SLXS! It means the world to me, even if we didn't win. We're still here! And the blog awards were a great chance to meet the people behind SA blogging.
I believe 4000 blogs were nominated this year, and for SLXS to actually make the nominations is a massive achievement, so thanks guys and girls! Next year we'll crack it again, I have no doubt. We're already in the elite category of blogging, wicked, after only running for around two years now.
And that's it from my side, I completely forgot what else I was going to say.
Thanks again for supporting and voting, and well done to all the winners and everyone involved in SA blogging.
If anyone knows where other photos are from the night, please let us know. I'm sure I struck a few Magnums with the crew.
Check out more photos HERE on Facebook.
Sean Lloyd
Editor